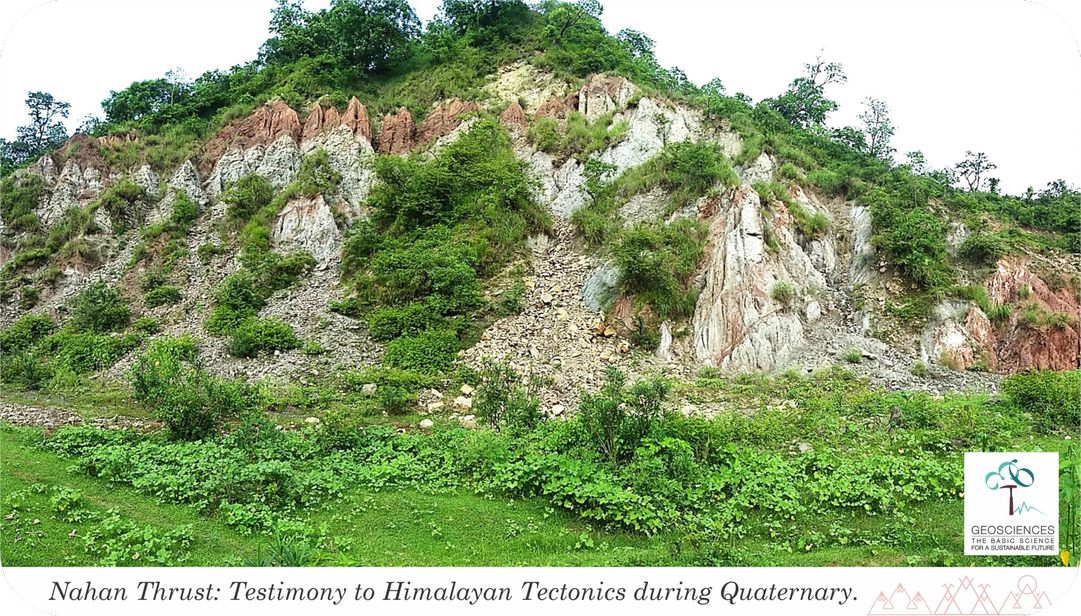 This in-Congress IGC trip starts and ends at Place of Stay in New Delhi / Greater Noida
Start date: 2 – 8 March 2020;
Pickup at: 0400 Hrs.; Drop off at: 2200 Hrs.
Participants: 5 Min. & 15 Max. Duration: 1 day;
Trip coordinator/s: Manoj Kumar and Rajinder Kumar
Other contributors: Pradeep Singh, Surender Kumar and Kundan D. Rangari
Trip overview: This sector of Himachal Himalaya is one of the detailed worked out stretches as far as the studies of Siwalik litho-sequence, part of Foreland Basin sediments ranging in age from the Thanetian to Pleistocene and associated thrusts like MBF, Nahan Thrust and HFT and associated palaeo-seismic events, are concerned. Thus, the proposed transact portrays the complete tectonic evolution of the Himalayas through a narrow corridor of Siwalik tectonic configuration depicting the new concept of structural evolution of Himalayas and is bound to attract the academician, geomorphologist, structural & tectonics including Neotectonics, seismologist etc.
Geo-tourism spots: Renuka ji, Adi Badri Temple, Nahan City, etc.